To create a new team (i.e. by department, category etc.) click on the teams bar in the upper left of the homepage.
Select Create a Team
Choose a name for your team
Select a vertical of focus (Apparel, Homeware, Beauty)
Choose a team color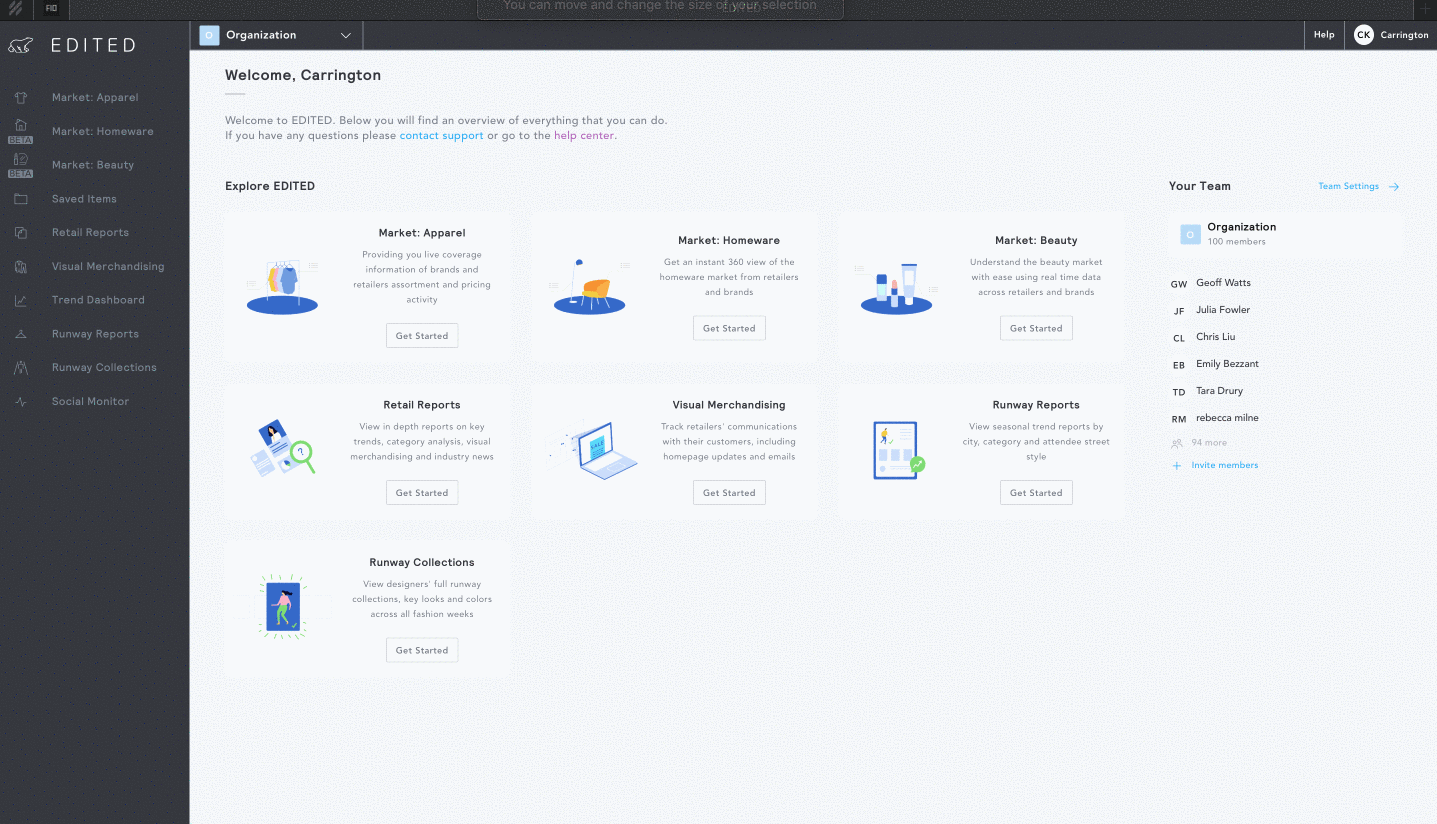 Once you've created your team, you can invite specific users within your organization to join your team. You can also do this later in Team Settings.
To adjust your team's settings at any time, click on Team Settings on the right-hand side bar. You will then be able to access of a menu with the following options:
General: Rename your team or select a new color theme.
Members: Add new team members or remove old ones.
Preferences: Adjust which features are visible to your team to ensure the most streamlined experience. Within this, you can select base retailers and/or competitors to enable your team to quickly and easily select these when you're creating a workbook.
Templates: Add templates of your commonly used filters as a template. Your team can use templates as a starting point for new workbooks. For more on creating a template see here.