There are four areas within Runway Reports; Fashion Weeks, Themes, Products and Street. You can access each section using the navigation at the top left of the Runway Reports landing page.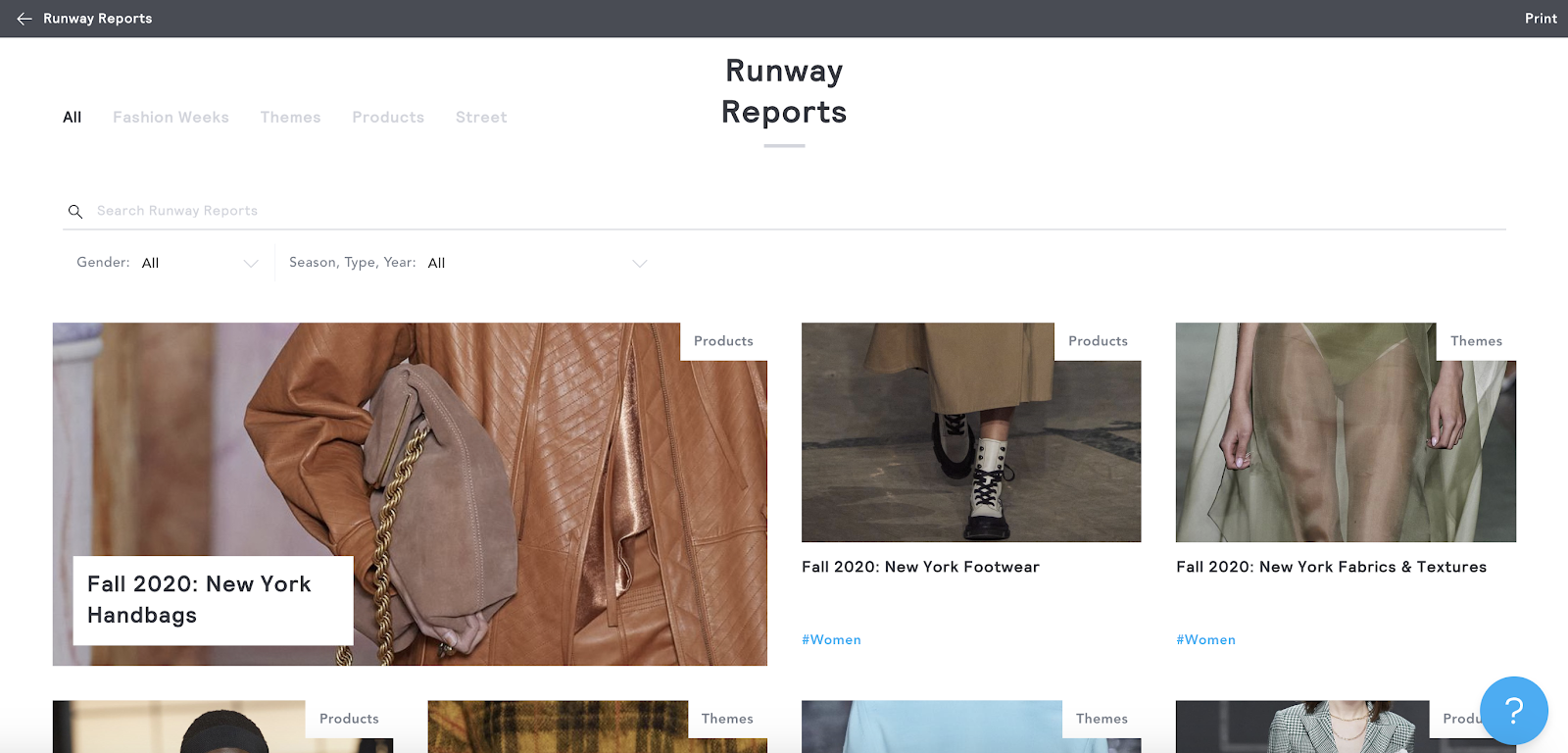 Use the search bar at the top of the page to search for specific keywords found in each report, across all report types.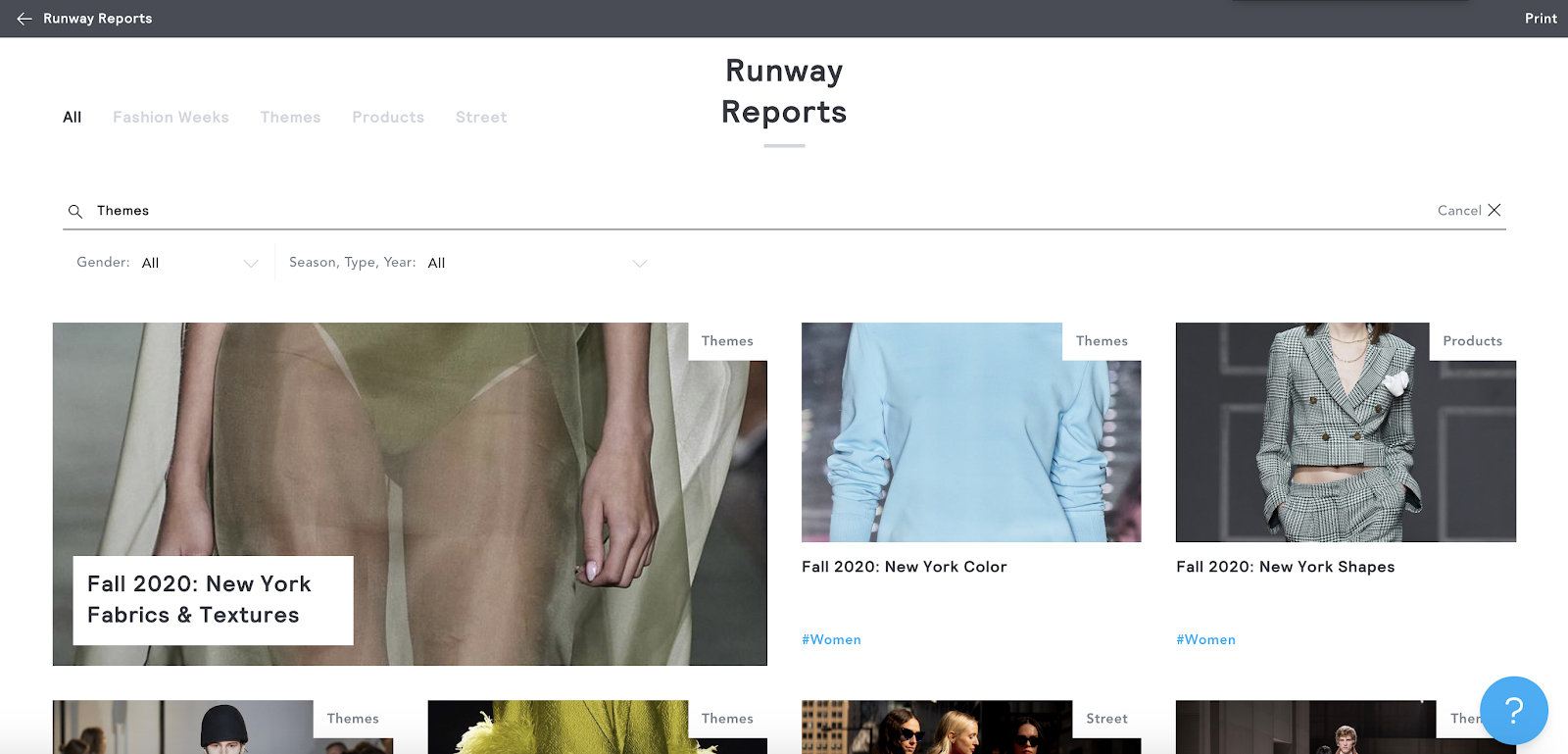 Use the Gender dropdown below the search bar to filter reports by gender. You can select any number of genders that you would like to analyze by clicking on the check boxes. If you select multiple filters you will see all reports that apply to all selected filters. You can also narrow down results by season. You may only select one season filter at a time.
Within Fashion Weeks there are two types of articles - City Trend Checklists and City Collection Schedules. Analysis articles report on the fashion week as a whole, with detailed analysis of colors, details, shapes and themes. Use the tabs at the top to see different sections of the report.
City Trend Checklists outline the key trends resulting from each fashion week, with a link provided to look at each category in more depth.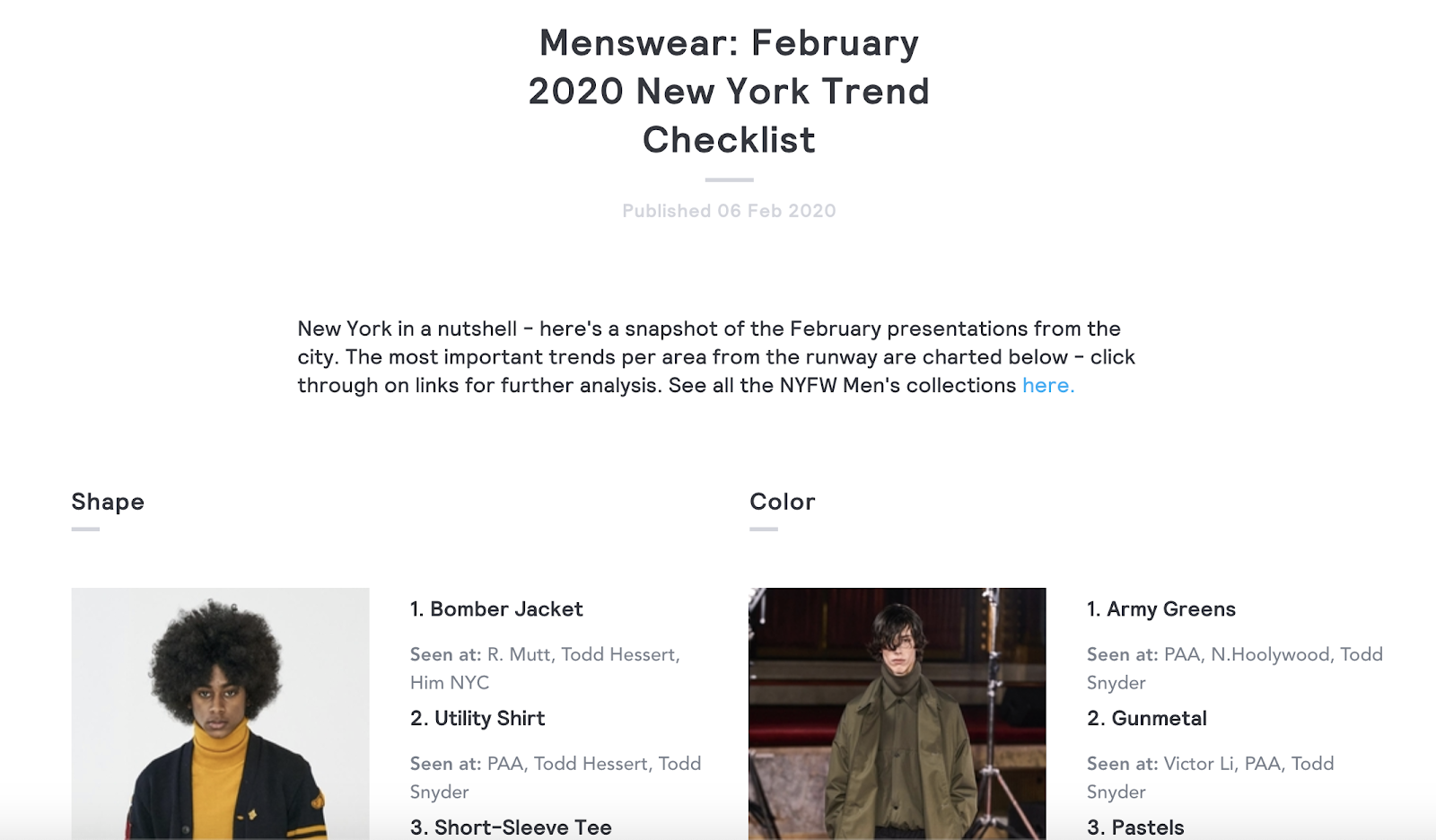 City Collection Schedules give event details with clickable links to individual show analysis.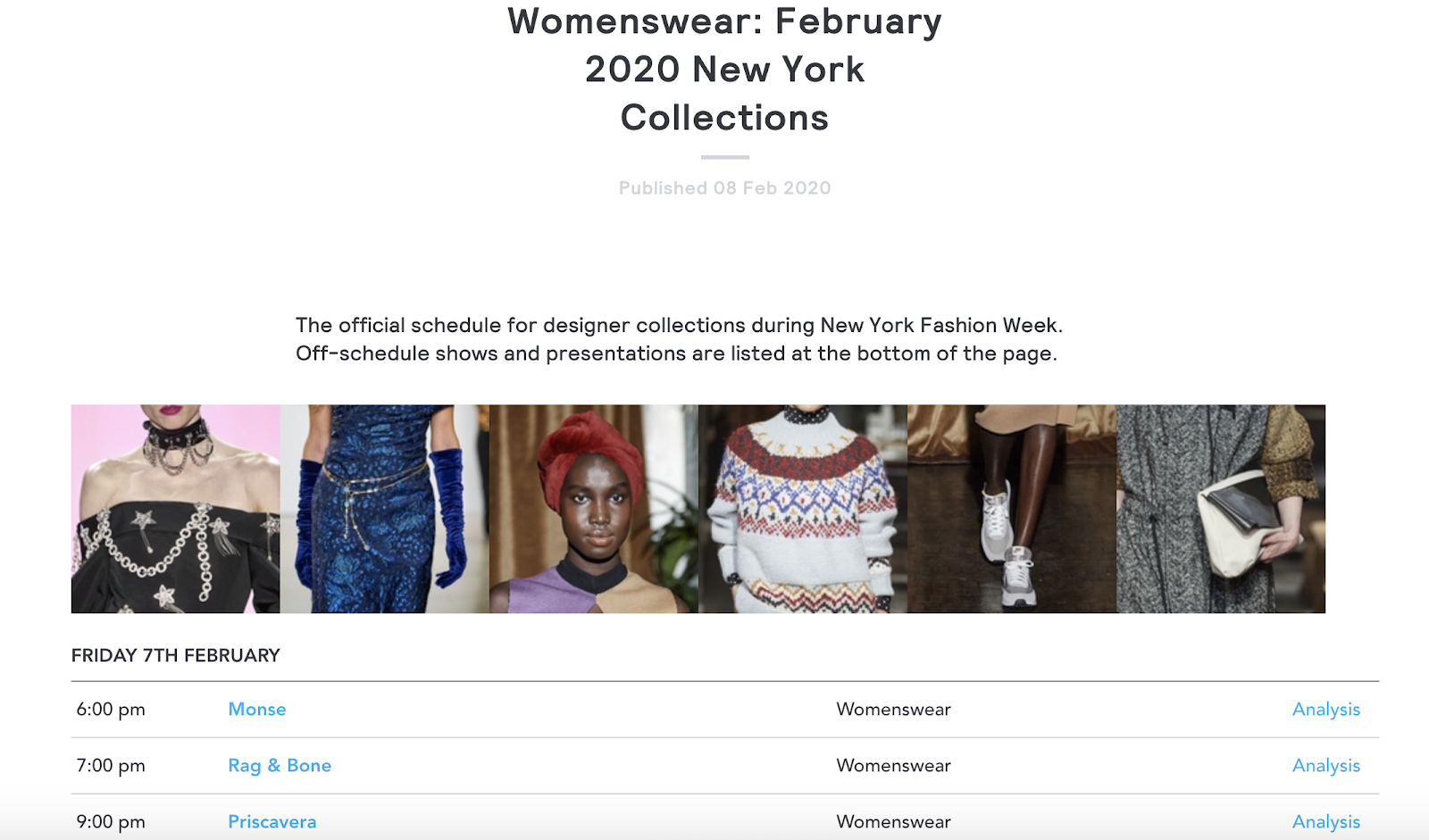 Themes reports provide the overarching themes across a fashion week or season, as well as stories within color, print, fabric & texture, trims & details, key merchandising stories and our invaluable full season Cheat Sheet.
Product articles provide city-based and seasonal analysis of a specific category. These include trending silhouettes, footwear, accessories, knitwear, jersey, denim and beauty.
Street reports offer analysis of looks worn by the most influential fashion week attendees, providing insight into emerging trends.