Sharing folders of workbooks is a great way for your team to stay on the same page. The teams feature within EDITED makes it easy for you to share specific workbooks with your team members. To read more about creating or joining a team see here.
First, make sure you're working from the team you'd like to share a folder with. To access teams you've joined click on the down arrow in the upper left corner of your screen.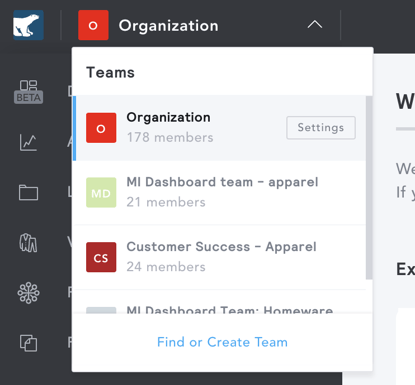 Navigate to the Market Analytics homepage. Once here, you'll see the option to create a new folder, access previously shared team folders, or transfer your personal folders to team folders.
To create a new folder that is shared with your team, click New Folder. You'll then have the option to share that folder with your whole team, or make it a private folder.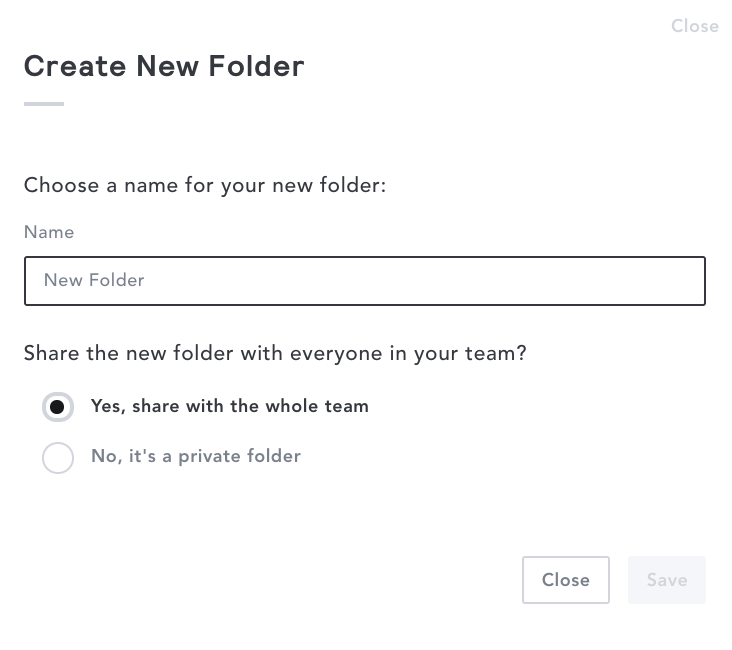 To make a private folder a team folder, click on the three grey dots next to the name of the folder you want to share.
Select 'Move to Team Folders' to share your folder.
Once you have moved it to a Team Folder, it will be visible to everyone in your team. Your colleagues will be able to access and edit the workbooks that are saved within this folder. When they Save As on these workbooks, they will be saving down a new copy for themselves and your workbooks will remain unchanged, even if they sit within a shared team folder.