Click on a brand card or name to see more detail about communications on their website, newsletter and any editorial content.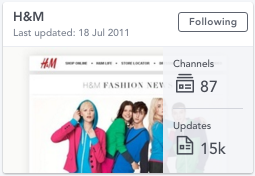 You'll then see all the channels that EDITED tracks for that brand.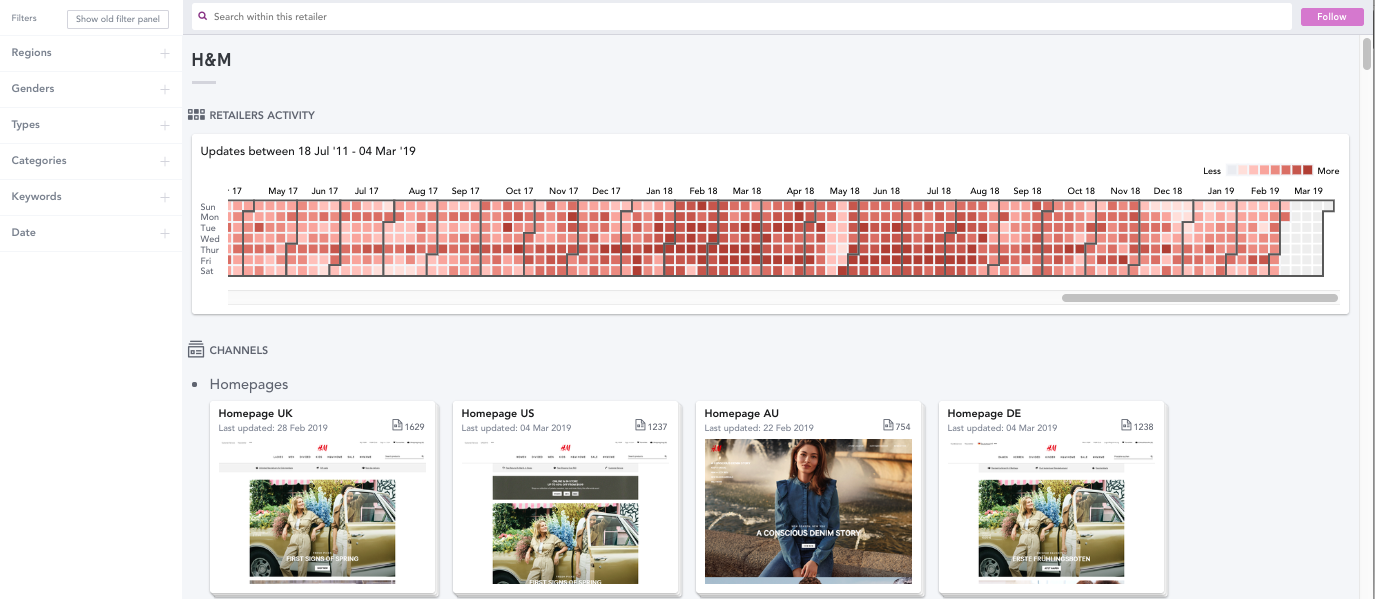 The heatmap at the top shows the number of changes made across all of the Channels (webpages, newsletters etc) that EDITED tracks.
The left hand side of the calendar lists the days of the week and along the top are the months of the year, so each square on the chart represents a day.
The darker a square is colored, the more channel updates there were on that particular day. Hover over the squares to see the date and number of changes it represents.

Exploring Visual Communications
If you want to know more about the content within a specific Channel you can click into it. For example, below we have clicked into the H&M UK Homepage -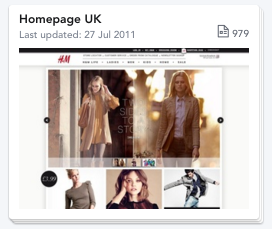 The heatmap and your search results will change as you move through the different Channels of retailer communication.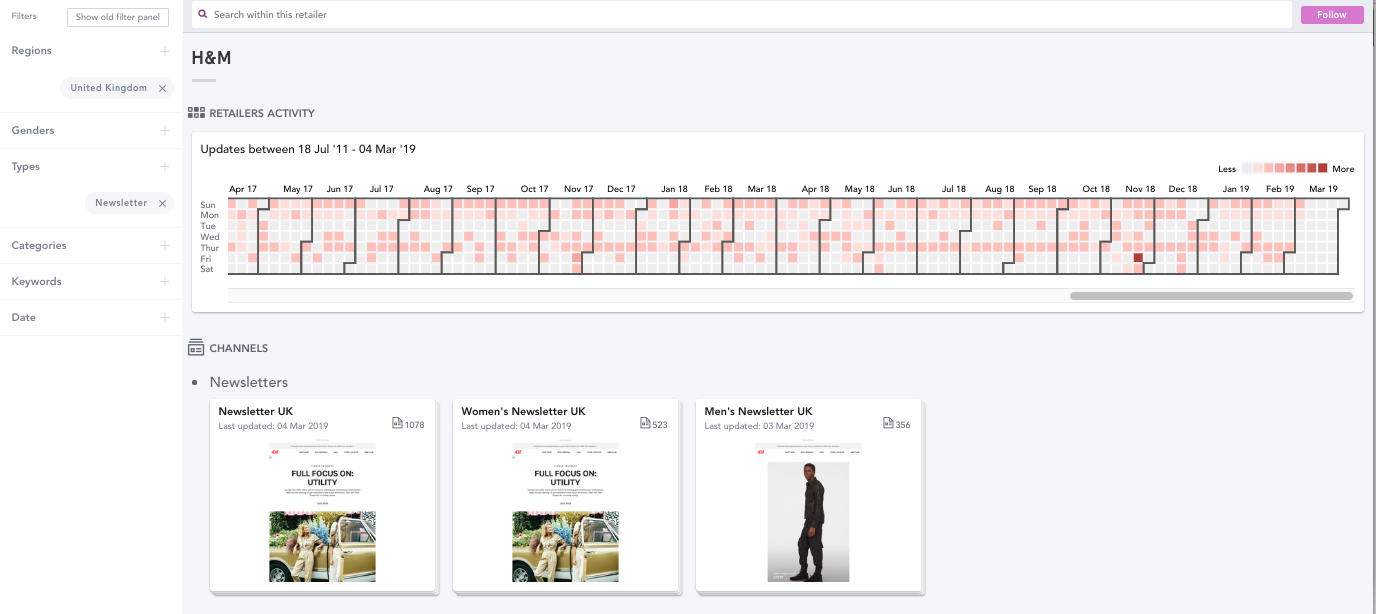 You can also search using the keywords filter or search bar to find out when a retailer is communicating about a specific trend or event. Below, the search is for when H&M's UK Homepage has been mentioning 'Holiday'. Learn more about using keywords here.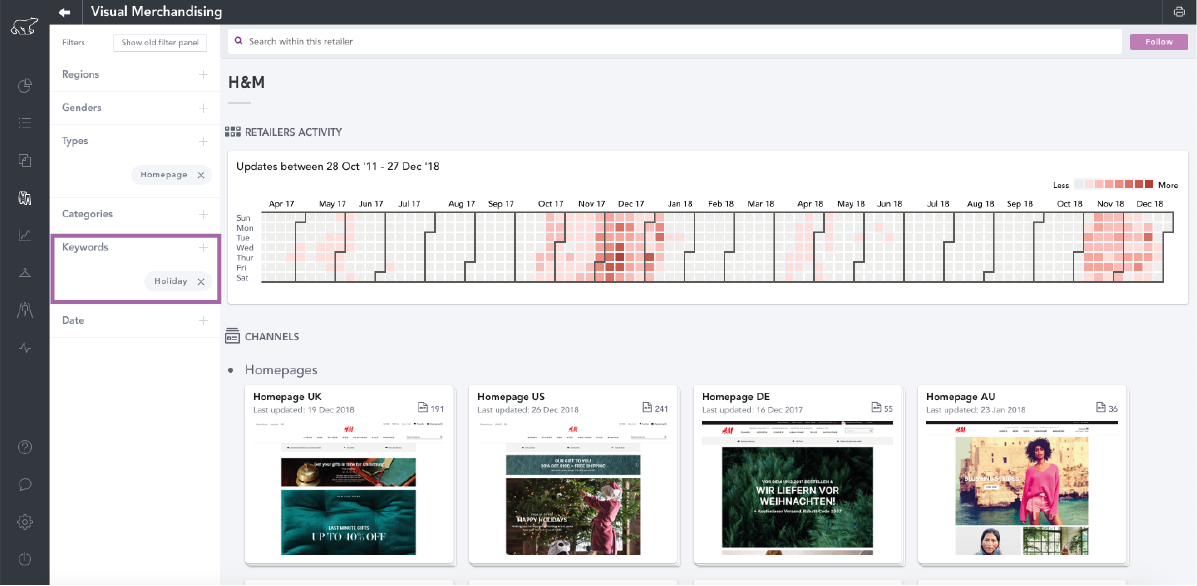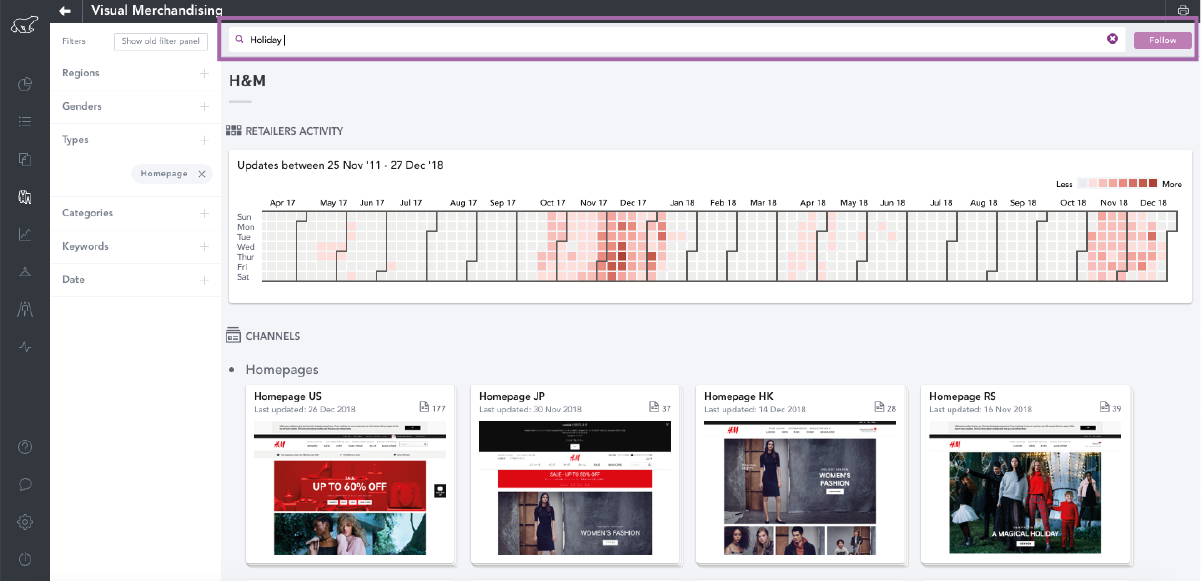 If you want to see exactly what your selected Channel looked like on a day where there was an update you just need to click on it.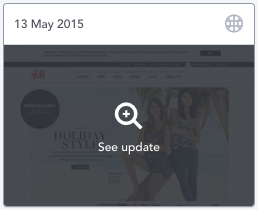 Clicking on one of the pages allows you to view an enlarged version and scroll through other website and newsletter changes.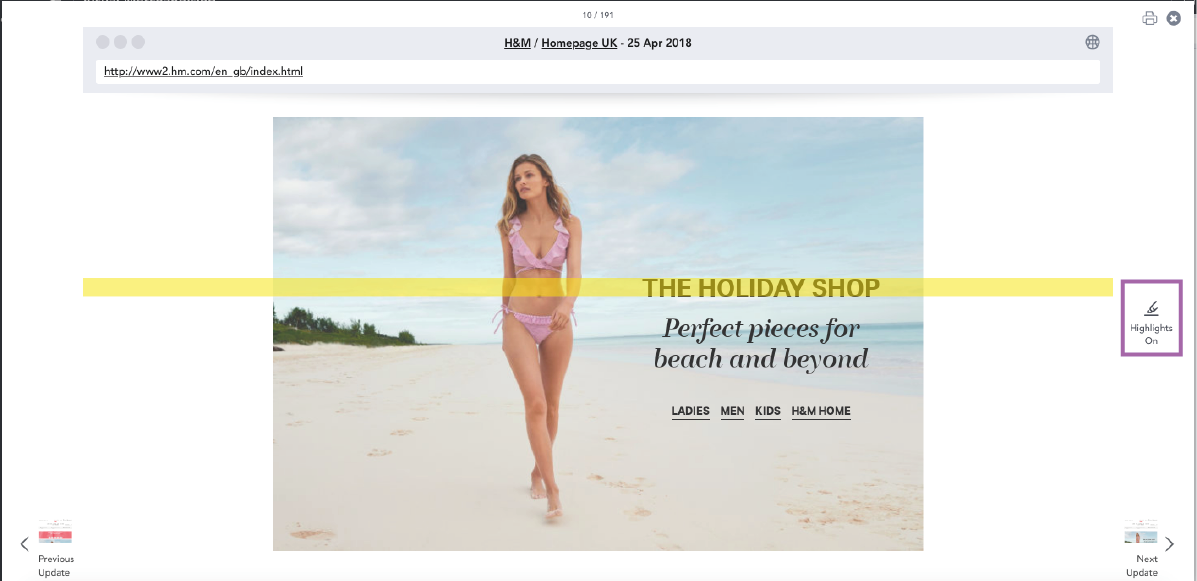 If you have searched for something, as in the example above, you will be taken straight to the point in the page that references your search term and these will be highlighted in yellow. If you want to turn these highlights off, you can. Just click on the 'Highlights' Button and the highlights will disappear.
You can print any of these views by selecting the print icon at the top right of your screen. For more information on how you can Print data from EDITED, click HERE.