NOTE: DynamicView's Action Candidates tab is only available to clients who have licensed the full DynamicAction retail analytics platform.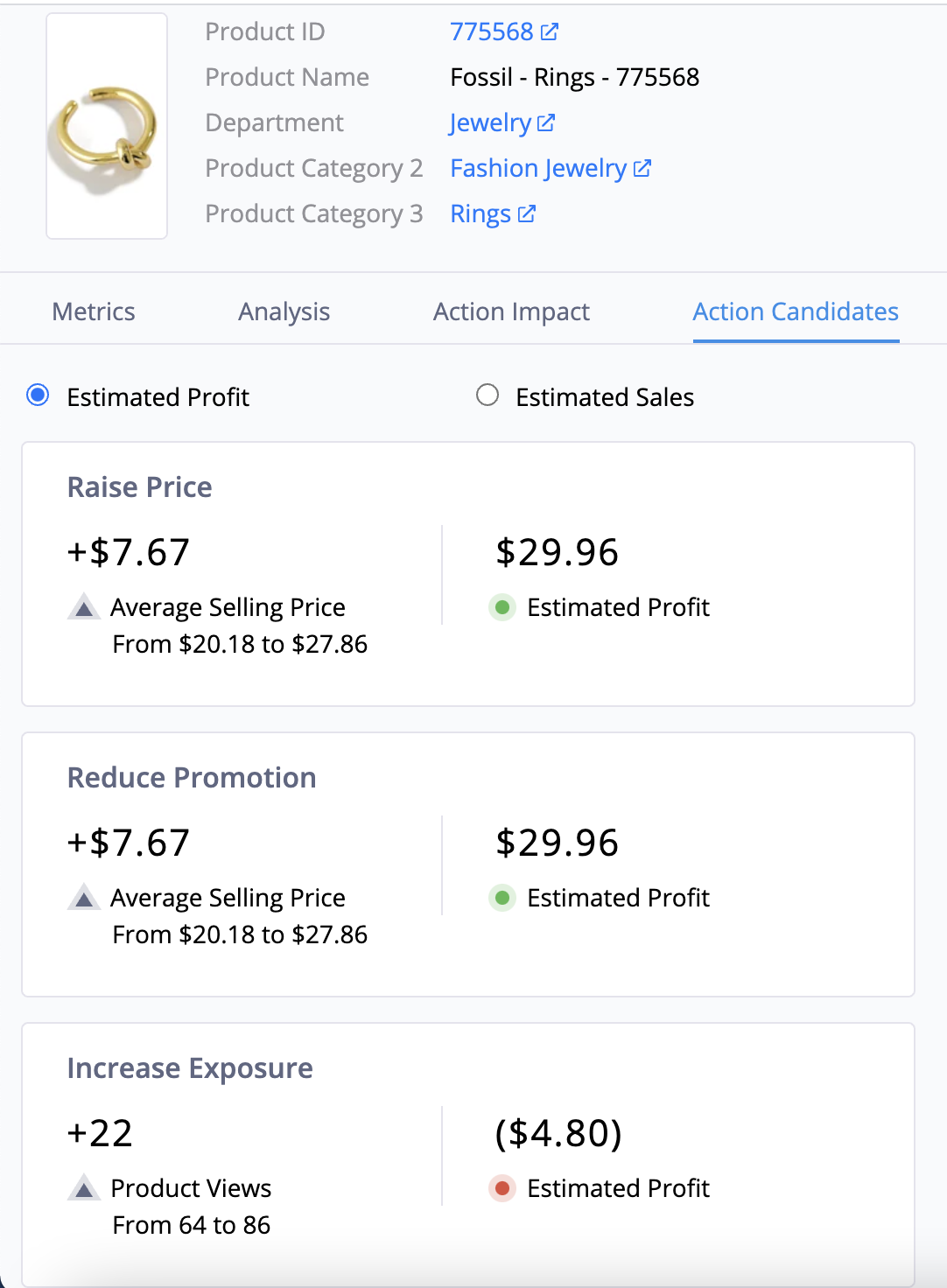 The Action Candidates tab provides a list of suggested actions that DynamicAction's Product Opportunities algorithms have identified for the selected product.
DynamicView estimates the potential increase in sales or profit for each estimated action.
The estimated sales and profit values are derived with the assumption that your action will change the metric by the suggested amount while holding other metrics constant.
The Opportunities area in the DynamicAction platform reveals the opportunity lists that contain the item.
These help users to understand why the action is suggested and identify other products that might require similar action.