The My Profile screen provides users view and edit access to their profile information. As well as select Channel settings.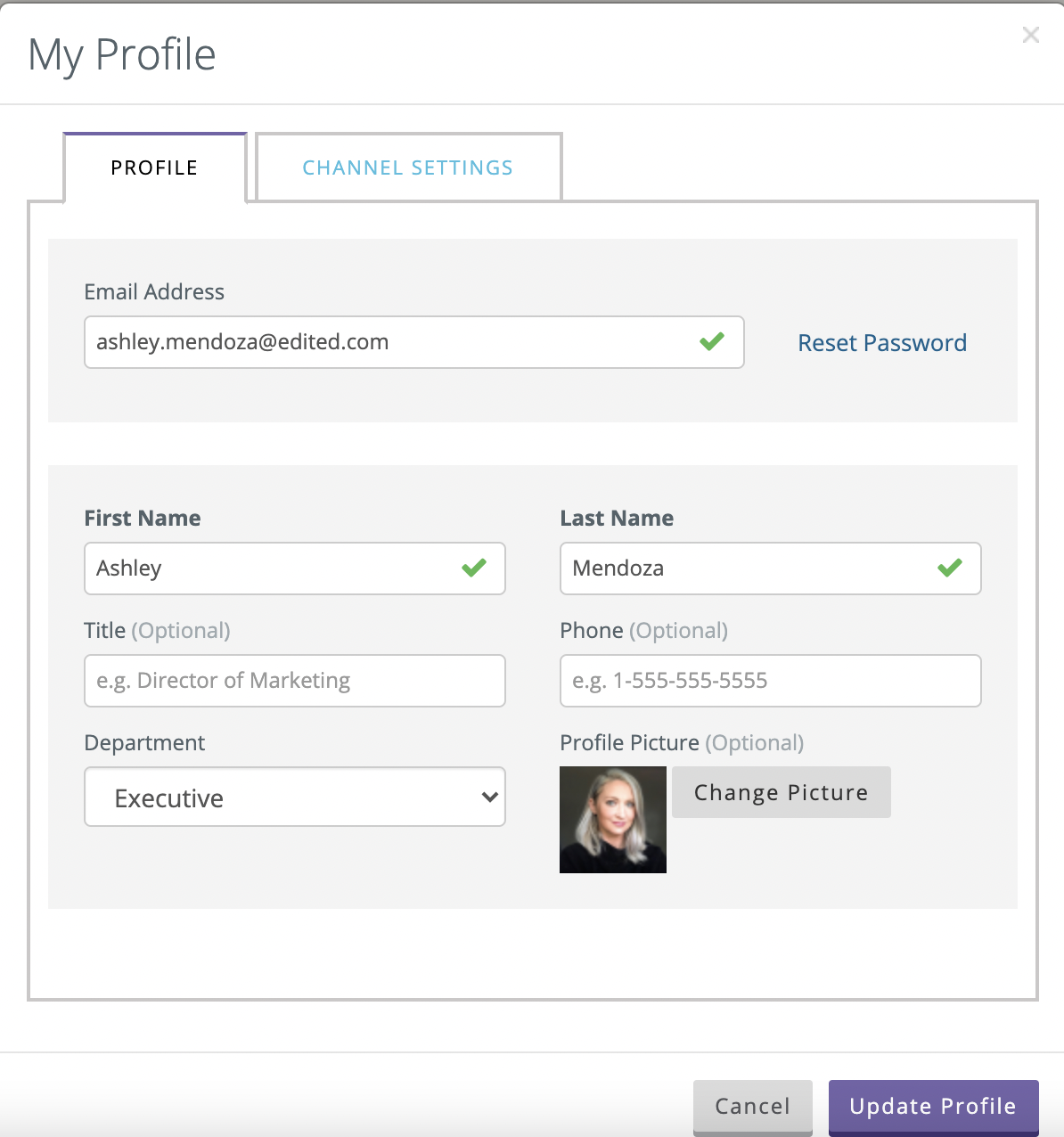 On this screen, users may update fields such as Name, Title, Department, Picture, desired application start page (the first page you wish to see after login) and option to be emailed each time new data is published.
Access Permissions are shown as read only because only account administrators have the rights to grant or alter access permissions.
If you wish to reset your password, simply click the reset password link and you will be sent an email directing you to a URL on which you can reset it.
If you would like to be notified when new weekly and monthly data is published, check the Notification box. As a result, you will receive a personalized Email Recap of the time period.
The Channel Settings tab allows end user to select a new Job Role.