Teams helps you work with your colleagues more efficiently, by centralizing your workbooks, your view of the market, your alerts and your internal documents that you use every day into one place, so that you and your teammates can access them easily. This allows you to conveniently share resources within a team that has a core focus, and ensures everyone is working off of standardized workbooks and analysis templates. To read more about sharing workbooks once you've created a team, click here .
By default, as a user you are part of your company's Organization. You should see everyone at your company that has an EDITED log in appear under the "Organization" team. If you have not already been added to another team, you will see a bar at the top of the homepage with "Organization" in the title.
Clicking the arrow next to this will reveal any other teams you have been added to, as well as give you the option to create a new team or search for an existing one. For more on creating a new team click here .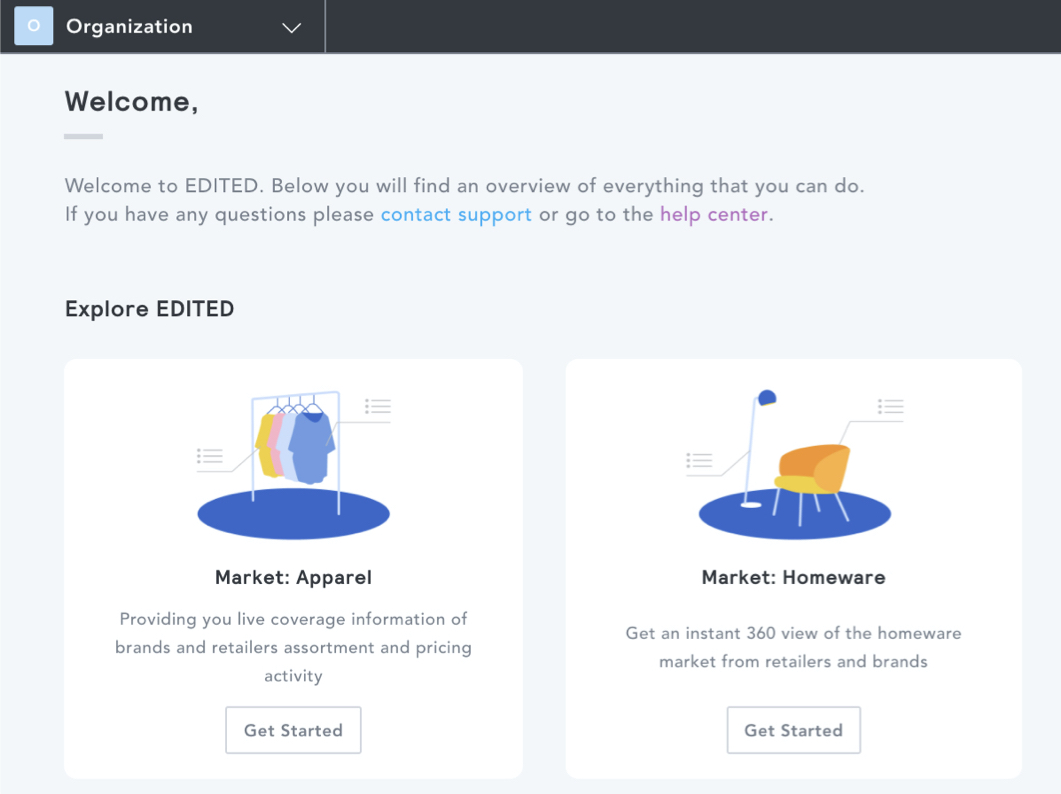 On the righthand side of your screen, you'll notice a menu listing out a preview of members of your organization. You can see all current EDITED users in your organization by clicking on the "more" button at the bottom of the preview list.
To invite new members to your organization, select the Invite Members button.
To add a user to a team, they must already be signed up with an EDITED account. If they don't have an EDITED account you can invite them to join.

Note: You may only invite users to join EDITED that have permitted domains to gain EDITED access (i.e. your company's email address). If you are attempting to invite users to EDITED and receive a message that you have exceeded your organization's user limit, please reach out to your EDITED account manager or contact support@edited.com for more information.
Teams Explorer
You can join existing teams within your organization by using the Teams Explorer. To access this, click on Find or Create Team. This will bring you to the Team Explorer page of your organization.
From here, you can see "Your teams" (any teams you are already a member of), as well as "Other teams within your organization."
You can select to Join, Leave or View Members of existing teams.