Adjust the DynamicView date range
The calendar dates displayed in the header of the DynamicView sidebar can be clicked to reveal a calendar control that allows the analysis and comparison date ranges to be changed. DynamicView supports daily, weekly and monthly levels of reporting granularity.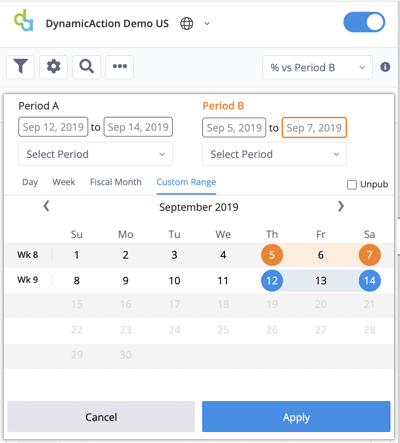 'Period A' date range is highlighted in blue, while 'Period B' is highlighted in orange.
Select the granularity level by navigating the tabs in the upper left-hand corner of the calendar pop out (Day, Week, Fiscal Month, or Custom Range).
The left and right arrows next to the month's name, can be used to select previous months.
Above the calendar pop out, the dates selected for each period are listed
Once a date or date range is selected, hit 'Apply'.