Configure the DynamicView Analysis bookmarks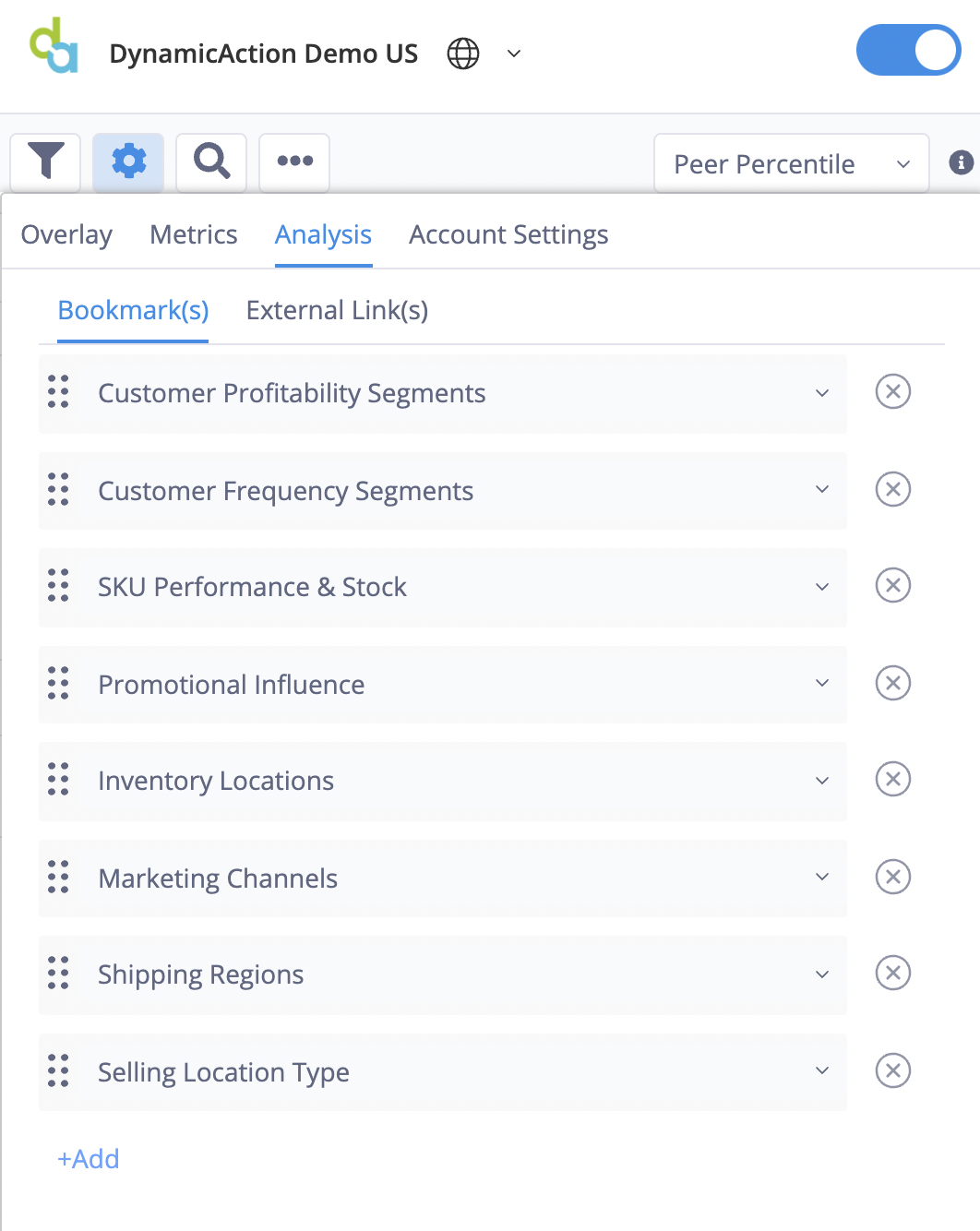 To configure the Analysis bookmarks, click on the cog icon, then Product Analysis.
Click and drag to reorder the bookmarks.
Click the X to remove bookmarks
Click Add+ to add either an internal DynamicAction bookmark or an external link.
All preset internal links will automatically apply a Product ID to the analysis.